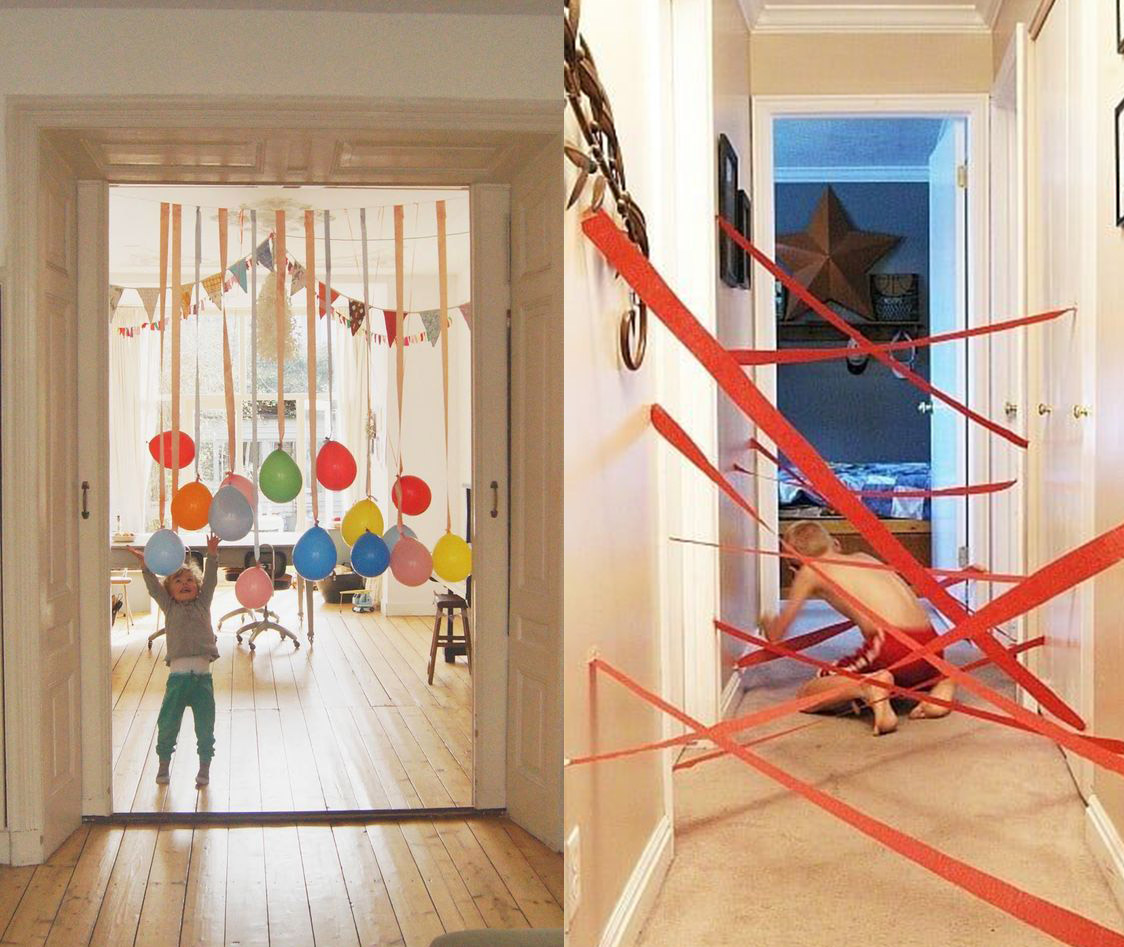 Six Things To Remember When Planning An Indoor Party
---
As the winter season rolls around, there are many of us despairing the fate of having to host a birthday party for their kids when it's nearly non-stop rain and freezing temperatures. When it comes to having an indoor birthday party, most of the options are limited to renting out expensive venues and for many parents, this is just not an option.
There's also the knowledge that having a bunch of kids running wild around the house, making a mess and generally being chaos particles. It's an intimidating feeling, and it's understandable to approach the entire process with a certain amount of trepidation.
Which is why the Prophouse team has gathered together, pooled all of our experience and provided a handful of great tips to remember when you're planning an indoor party this winter 🙂
Manage Your Guestlist
The question to be asked here is: do you need to invite the entire class, or is your child mostly focused on having a few of their best friends there? When considering who to invite to your child's party, also think about how much space you have in your home — you want to ensure that everyone can be in the same room, or fit around a table, or sit in a circle.
You also want to remember your own capacity — are you going to be overseeing the entire afternoon on your own, or are you going to have someone to help you out? This could also influence the number of people you invite.
Skip Meal Times, But Know Your Audience
Kids parties usually last between 2 – 3 hours. Which means when you're selecting the time for your party, you want to avoid any obvious meal times, particularly lunch. Not only will this mean you won't have to prepare lunch for the party (and can just focus on easy snacks), but you also won't have to consider specific dietary requirements and eating habits.
However, when you are planning your snacks, make sure you ask parents whether their children have any specific dietary requirements when you send out the invites. When selecting your snacks, try to opt for healthier snacks that don't have too high of a sugar content, particularly if you have a cake, which has more than enough sugar in it!
Consult With Your Child
The best way to have a successful indoor party is to go straight to the source. Chat to your child about what they want to do for their party, whether they want a theme and what they want the theme to be. Together, you can narrow down to some certainties (there are some thing you won't have to entertain — children have grand imaginations, after all) and have a clearer idea of what you're planning for.
Plan Everything
The best way to stay on top of everything, is to plan it, and then stick to that plan. Once you've got a clear idea of how long your party is going to be, split everything up into segments. The first part of the party will definitely be arrivals and greetings, and the last part will be for cake and presents. You will have to keep everyone entertained in the time between that, so ensure that you've planned enough activities to fill that time.
Entertainment Is Top Priority
When it comes to indoor parties, staving off boredom is a key activity. There are plenty of indoor games to play that will keep kids entertained. You should plan for a minimum of four games for the kids to play. A great option is Pass The Parcel, which is a nice way to bring down the energy and activity, but still keep everyone entertained (it's also plenty of fun to make). Good high-energy games include Musical Statues, Treasure Hunt, and Pin The Tail On The Donkey.
Preparation Is Also Key
Finally, preparing before everyone arrives is a critical step. Make sure you've cleaned the house, and also removed and put away anything that could be dangerous, or is fragile and could make a mess. You're basically safety proofing everything and, if you've done a thorough clean beforehand, cleaning up afterwards is easy. The same goes for games and snacks — make sure you have everything you need, and as set up as much as possible, for a smooth, easy afternoon.
---